How to Set Up the Channel Name for NVR/DVR in Qsee Smart Home APP?
Applies to: All Qsee DVR/NVR security systems
Video Tutorial: For a visual demonstration, please consult the video provided below.
Step 1: Navigate to the settings page of your NVR/DVR through the Qsee Smart Home App.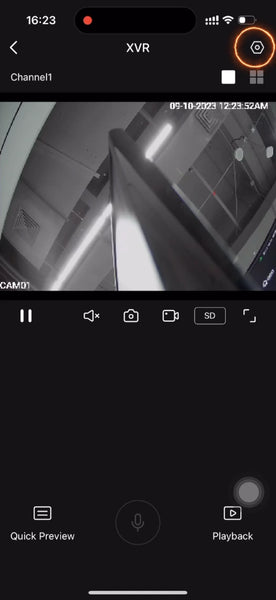 Step 2:
Choose "Channel Title" from the options available.
Select the desired channel number you wish to modify.
Enter the new title for the selected channel.